Taste Washington Wine Month
We are excited to announce we are bringing the annual Taste Washington Festival to YOU this year! Each week during the month of March, we will be sharing a different wine pairing and Dunham Cellars family recipe to enjoy at home!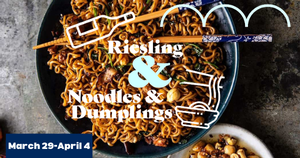 ---
About Taste Washington
Hosted by our friends at the Washington Wine Commission, Taste Washington is a festival for food and wine lovers alike, a celebration of all that makes our state so delicious. And while the festival looks a little different this year, there is still much to enjoy! Expanding to include restaurants from across Washington State and with more days to taste, you can look forward to an entire month of opportunities to drink wine and eat good food this March.
Click here to learn more about Taste Washington and other programs happening throughout Washington State this March.