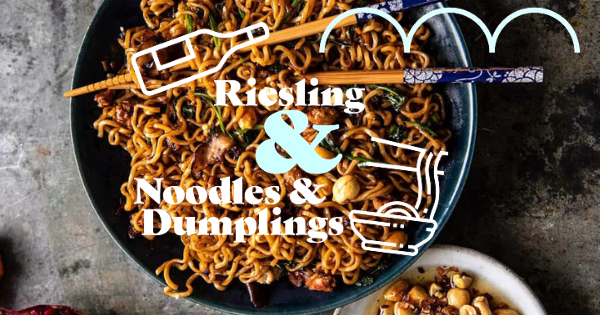 Spicy Sesame Noodles with Ginger Chicken
Breanna Maiuri, Communications & Event Manager
1/3 cup, plus 2 tbsp sesame oil
1-2 tbsp crushed red pepper flakes
1/3 cup raw cashews, roughly chopped
2-3 strips orange peel
8 oz ramen noodles
1/2 cup soy sauce
2 tbsp honey
2 tbsp raw sesame seeds
3/4 lb ground chicken
3 cups shiitake or cremini mushrooms, sliced
1 inch fresh ginger, grated
3 cloves garlic, minced or grated
2 cups roughly chopped kale
1/4 cup chopped green onions
To make the chili oil: In a large skillet, heat 1/3 cup sesame oil and the cashews over medium heat. Cook, stirring occasionally until the cashews turn golden, about 5 minutes. Remove from the heat and very carefully transfer the oil to a heatproof bowl or glass jar. Stir in the red pepper flakes and orange peel.
Meanwhile, combine the soy sauce, honey and 1/3 cup water.
Cook the noodles according to package directions. Drain and set aside.
Place the skillet used to make the chili oil over medium-high heat. Add 2 tbsp sesame oil and the chicken. Season with black pepper and brown all over, breaking the chicken up as it cooks, about 5 minutes. Add the mushrooms, ginger and garlic, and cook another 2-3 minutes. Slowly pour in 1/2 of the soy sauce mixture. Bring the mixture to a simmer and cook until the sauce coats the chicken and the meat begins to caramelize and get crispy, about 5 minutes. Add the remaining soy sauce mixture, greens and sesame seeds. Bring the mixture to a simmer.
Stir in the noodles and 2 tablespoons chili oil. Remove from the heat. Serve the noodles warm, topped with additional chili oil, green onions and toasted sesame seeds as desired.
Pairs with our Riesling & Noodles 3-Pack
2016 Lewis Vineyard Riesling